PROTECTING THE PEOPLE BEHIND THE DATA IN
SALES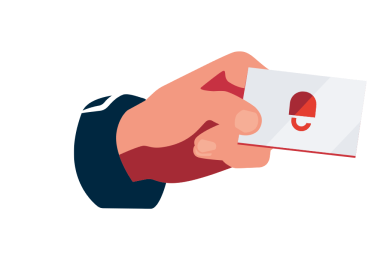 Are you passionate about effectively engaging with prospects, mapping out their needs, and delivering tailored solutions that align seamlessly with their business objectives? Being part of our Sales team, you are driving first in class compliance and security standards in the SMB, Mid-market and Enterprise section. Join us in assuming the pivotal responsibility of being the trusted and personable representation of our company!
As a Sales Development Manger I'm in charge of the initial contact with potential customers, the introduction of new tools, or my very own projects. As you can see, my work is highly diverse, challenging and never gets boring. I get deep insights into different areas, consequently learning a lot every single day.
If you're looking for fast development opportunities, this is the place to be! After 6 months as a Business Development Representative, I am now an Account Executive and I show corporate customers the value of our solutions and the benefits of handling customer data transparently. Looking forward to what the future here will bring!
OUR TEAM MEMBERS ARE OUR BIGGEST ASSET
YOUR BENEFITS WITH DATAGUARD