PROTECTING THE PEOPLE BEHIND THE DATA IN
PROFESSIONAL
SERVICES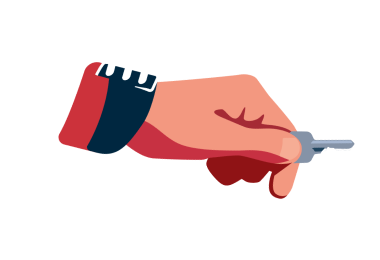 Are you a dedicated advocate for Privacy, InfoSec, or Compliance? We invite you to become a valued member of our Professional Services team where you will assume the role of a trusted advisor to our clientele, aiding them in the automation and operationalization of compliance and security. Your expert guidance will lead our customers to a state of enduring peace of mind!

I started at DataGuard as a working student, where I could already work from different offices, plan internal events and projects for my team, and work with my own customers. Today, I am a full-time employee, and I still enjoy every minute – especially the open communication between colleagues and the fact that my talents get pushed and supported!

If you want to use your talents while developing in new directions that interest you personally, DataGuard is your place to be! You'll get the best of all worlds: professional work in an informal work atmosphere with great colleagues.
After only 3 months at DataGuard, I pitched the idea to expand to Austria. I realized that with our scalable solution, we would easily be able to serve the privacy needs of Austrian businesses. The founders took my advice seriously, and only a few months later we had our first Austrian remote team members. After only a year, we have our first real office with a fully-fledged on-site team in Vienna. This goes to show the trust that is put in every single individual, no matter the stage of their journey with DataGuard.
OUR TEAM MEMBERS ARE OUR BIGGEST ASSET
YOUR BENEFITS WITH DATAGUARD