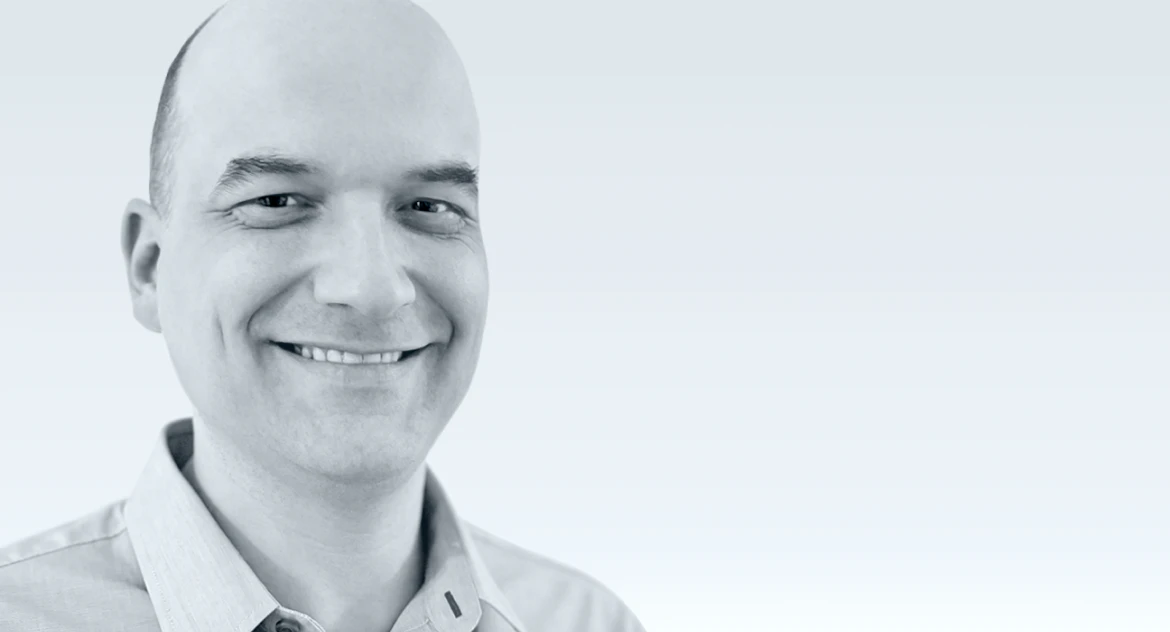 26. April 2022
DataGuard appoints Dominik Herzig as VP Professional Services
DataGuard, the compliance software company, welcomes Dominik Herzig as new Vice President of Professional Services. Based at DataGuard's UK office in London, he will lead the team of certified in-house experts that, in combination with a self-developed SaaS platform, supports more than 2,000 customers with the implementation of Privacy, Information Security, and Compliance ("PIC"). He reports to Kıvanç Semen, Co-Founder and Co-CEO of DataGuard, and brings 15 years of experience in building and managing Professional Services teams.
Herzig is no stranger to the UK capital; he was previously VP Professional Services for London-based cybersecurity SaaS provider Mimecast. Prior to that, he spent four years as Strategic Advisor for Managed Services at Hitachi in Japan, and eight years as Vice President Service Delivery North America at oXya (a company owned by the Hitachi Group) in Montreal, Canada and Jersey City, NJ, USA.

Herzig has worked in companies of all sizes, from four employees (at the beginning of his employment with oXya) to 300,000 employees (later at Hitachi). During his career, he has built up a department of more than 80 professionals and created a 24/7 monitoring team to lead managed services teams in the U.S. and Canada. Among other accomplishments, Herzig succeeded in increasing oXya Canada's revenue threefold, with expanding partner relationships playing a major role.

"DataGuard does not only provide a SaaS tool to digitise and automate data protection, information security and compliance processes, they also support their customers by providing access to certified experts," says Herzig. "This personalised approach is key to helping organisations worldwide implement change across their processes, people, and technology stack in order to protect the people behind the data. I'm looking forward to helping DataGuard continue to grow its professional services team both in established regions and internationally."

Kıvanç Semen, Co-Founder and Co-CEO of DataGuard adds: "Dominik is phenomenal to work with and exactly the senior leader we were looking for: He has many years of experience in scaling professional services teams across the globe and will support us in providing our customers best-in-class and tailored support. With his help, we will strengthen our position in the UK and further expand internationally."
About DataGuard
DataGuard is a Compliance software company focused on Data Privacy and Information Security ("InfoSec"). Our core purpose is to protect the people behind the data. As a European leader in the Compliance SaaS category, DataGuard enables over 2,000 SMB and Corporate customers to automate and operationalize Privacy, InfoSec, and Compliance ("PIC") with ease. Our end-to-end SaaS solution drastically reduces the time and money companies spend to comply with privacy legislation such as GDPR, manage consents and preferences, and obtain infosec certifications such as ISO 27001. This enables our customers – active in over 50 countries – to focus on their core business, create value through trust and compliance, whilst mitigating risks and preventing breaches. We have >200 team members globally with offices in Munich, Berlin, London, and Vienna. Visit us on dataguard.co.uk or LinkedIn.