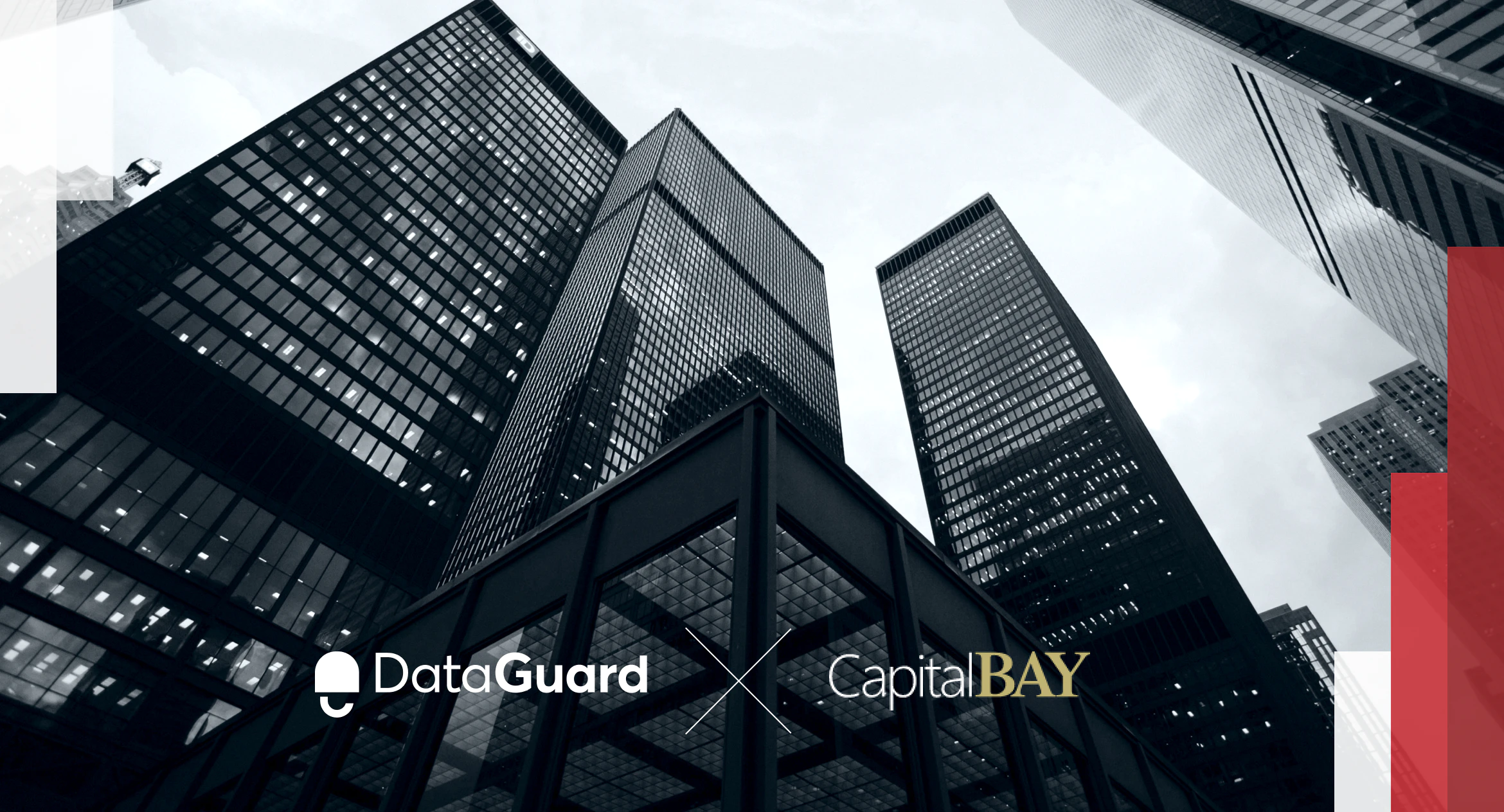 12. November 2021
Capital Bay and 360 Operator turn to DataGuard for data privacy
Expert guidance coupled with a digital approach: real estate company Capital Bay and exclusive partner 360 Operator launch DataGuard cooperation with their operator brands Curata and Penta Hotels.
The data privacy and information security company DataGuard welcomes new customers Capital Bay and their exclusive partner 360 Operator: The German real estate giant Capital Bay Group turned to DataGuard as its strategic data privacy partner to ensure group-wide consistency in matters of data protection. Active across several industries, the Capital Bay Group will have all its security requirements met by DataGuard. The partnership with Capital Bay and 360 Operator's operator brands Curata and Penta Hotels will be launched with a total of 46 operating companies.
A hybrid approach combining a SaaS platform with industry experts
"DataGuard's professional expertise and digital hybrid approach was what convinced the decision-makers of all three brands," says Rolf Schneider, Capital Bay COO and 360 Operator CEO.
It was DataGuard's deep know-how across many diverse industries that assured those in charge at the Capital Bay Group to put their entire portfolio in the privacy and information security expert's hands. Of the greatest relevance to Capital Bay was DataGuard's knowledge in the financial and real estate industries as well as their hybrid approach that combines certified experts and a SaaS platform. For 360 Operator, the combination of knowledge in the areas of data privacy, legal and IT were relevant to the Penta Hotels brand; Curata's nursing care facilities will benefit most from DataGuard's expertise in implementing privacy requirements in the medical sector.
DataGuard's all-in-one solution: Privacy-as-a-Service
In addition to insider expertise, the topic of digitalising data protection is also important to DataGuard's new real estate customer. Fortunately, with its Privacy-as-a-Service offer, such tasks are no challenge to DataGuard, who offer a comprehensive all-in-one solution to ensure compliance with privacy legislation such as the GDPR. The offering combines personal guidance from interdisciplinary and certified privacy experts with a digital web platform that automates busy work and repetitive tasks while providing a single source of truth for all data privacy processes.
The self-developed and web-based SaaS platform forms the centrepiece of the innovative Privacy-as-a-Service solution. Industry-specific questionnaires give the experts at DataGuard a clear understanding of their customers' processes, simplifying the privacy audit process. Moreover, the platform offers employee trainings and creates and updates compliance documentation for customers. After an initial privacy audit, DataGuard provides specific recommendations for action along with a record of processing activities and documentation of the technical and organisational measures (TOMs). Wherever necessary, DataGuard also helps customers create and check data processing agreements (DPAs), used by companies to regulate how third-parties process data on their behalf.
This synergy between insider know-how and a 100% privacy-compliant platform, hosted-in-Germany, makes DataGuard a one-stop shop for privacy: covering all their customers' privacy-related needs from a single source; with a team of experts on hand to help in any privacy crisis.
Tom Kißlinger, Corporate Sales Team Lead at DataGuard, adds: "The more companies an enterprise comprises, the more complex the privacy requirements will be." Anja Müller, COO at 360 Operator, confirms this from her own experience: "In addition to here at Capital Bay, DataGuard was also able to show with our operator brands Curata and Penta Hotels that even in complex environments, data privacy doesn't have to be an obstacle. Quite the contrary, DataGuard was able to ensure privacy compliance across our 46 companies in a practical, scalable and profitable way."
For more information, visit: https://www.dataguard.co.uk/privacy-as-a-service
-- End –
About Capital Bay Group
The Capital Bay Group is an owner-managed, independent fund, asset, property and construction management company for real estate of all types of use, integrated at all stages of the value chain. Overall, the Capital Bay Group is responsible for real estate assets of 7 billion euros with a focus on Germany and neighbouring European countries. Within the Capital Bay Group, the German Capital Bay GmbH takes over the transaction management, development and administration of real estate. The range of services includes the realisation of building rights, the planning and development of new construction projects, the refurbishment and revitalization of existing properties as well as the construction management with its own expert teams and external partners.
Capital Bay Fund Management Sarl, a fully regulated, independent Alternative Investment Fund Manager (AIFM) based in Luxembourg, serves national and international, institutional and semi-professional investors in all areas of indirect real estate investments. Capital Bay Group thus offers institutional and semi-professional investors the entire range of direct and indirect regulated and non-regulated real estate investments.
In addition, with its exclusive cooperation partner, 360 Operator GmbH, the Capital Bay Group has access to a platform for the operational management of operator properties. The portfolio of the internationally operating 360 Operator GmbH comprises over 70 properties in operation with more than 10,000 units.
About DataGuard
DataGuard is an all-in-one data privacy and information security platform. Over 1,500 customers use DataGuard's end-to-end "Privacy-as-a-Service" and "InfoSec-as-a-Service" solutions to comply with regulations such as GDPR or attain and retain certifications such as ISO 27001 and TISAX®. Over 150 employees in Munich, Berlin and London enable their customers to operationalise privacy and information security throughout all their business processes – thereby driving compliance, mitigating risks, and generating value through trust and transparency. To learn more, visit www.dataguard.co.uk or connect on LinkedIn.
TISAX® is a registered trademark of the ENX Association. DataGuard is not affiliated with the ENX Association. We provide consultation and support for the assessment on TISAX® only. The ENX Association does not take any responsibility for any content shown on DataGuard's website.