Practical tips for your ISO 27001 certification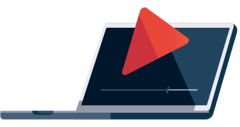 Your customers, business partners or investors demand an ISO 27001 certification from you - but you don't know how to go about it?
While the value of being certified is clear, the path to get there is not. The official certification standards are somewhat abstract. In this webinar Information Security Expert Christian Taube provides concrete and practical tips how to successfully prepare for your ISO 27001 certification.
In addition, you can download our ISO 27001 implementation roadmap as a checklist for free after the webinar.