Hinweise & Tipps von Experten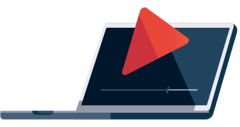 Speaker

Dr. Frank Schemmel
Practice Lead International Privacy & Compliance

Dr. Frank Schemmel, CIPP/E, CIPP/US, CIPM, CIPT, supports DataGuard since 2018 in various management positions (incl. Head of Privacy) and is currently responsible for the company-wide content and strategic design as well as optimization of the DataGuard service lines "Privacy" and "Compliance", a hybrid model of first-class consulting and support through self-developed, scalable software solutions. As a certified Data Protection Officer (TÜV) and Compliance Officer (Univ.), he advises on all topics of data protection, IT security and general compliance. Before joining DataGuard, he worked for Allen & Overy LLP for five years in the area of data protection and employment law as a consultant and legal project manager. He regularly publishes in relevant media and shares his experience as a lector at universities (Duesseldorf, Augsburg), conference speaker (euroforum Datenschutzkongress, bitkom Privacy Conference, IAPP Data Protection Intensive: Deutschland) and webinar host.

Kristin Mack
Junior Consultant Privacy

Kristin Mack is a lawyer and certified data protection officer. Since her studies at the Ruprecht-Karls University in Heidelberg, she has focused on corporate law and compliance and gained experience in these legal areas across various industries. As a Junior Privacy Consultant at DataGuard, she is responsible for advising and supporting companies on all data protection topics, including aspects of information security and compliance.